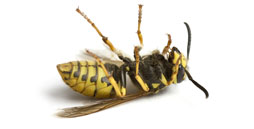 Very Professional...
"I highly recommend Mr. Randy Smith of Armstrong Animal and Bug Control for all your pest control needs. I have had the usual pest problems (wasps, bees, mice, and snakes) over the years. I've tried other "franchise" pest control people with little success.
I've been with Randy Smith for 7 years now and find him to be very professional, knowledgeable, affordable, and friendly. He takes care of my house twice a year and I have definitely noticed a difference. My wife and I sleep better knowing that Randy is on the job."
Dr. MPM
Upper Burrell, PA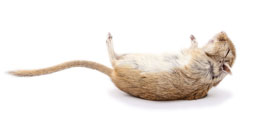 Eco-Friendly...
"When I needed preventative pest control I was concerned about safety with a 3-year old child that has pre-existing health conditions and our pets at home.
The first question I asked was if the products used were eco-friendly and safe for child and pet exposure.
We continue to be very pleased with his environmentally friendly products that are safe for our home. I highly recommend Armstrong Animal & Bug Control."
KC
Chicora, PA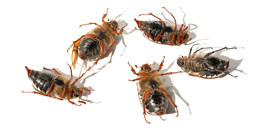 Prompt... Thorough...
"It was the first time we ever used an exterminator. Service was prompt, fast, thorough, and safe. I have Armstrong Animal & Bug Control come every year and we continue to be pest free. I have never had to call them back for any problems or a second treatment in the same year. What surprised me were their low rates and no attempt to sell me a contract. They are so good that I recommended his services to our Borough for a serious skunk problem. They hired AABC and have used their services every year since. Excellent service, excellent pricing, and a trustworthy company."
SJM
Vandergrift, PA
No Worries... "I have been in in the Real Estate business for over 25 years and have utilized many pest control companies for my business clients as well as for my personal properties.

Since starting to use Randy Smith of Armstrong Animal & Bug Control, I know the job at hand will be completed in a timely and professional manner and with no worries. I truly recommend Randy and his company to anyone needing to have an animal or pest control problem not only treated, but solved.

Don Powell,
Broker Powell & Associates Real Estate, LLC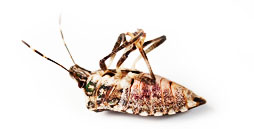 Competitive Pricing...
"Armstrong Animal & Bug Control is highly recommended by us here at Denardo Realty, Inc.
Owner Randy Smith has offered competitive pricing . . .
Randy has been called upon, on short notices from time to time and has performed the work we needed in a professional and efficient manner.
Call him first or last—he will match or beat any competitor pricing. Thanks for the dedication Randy.
Parks S. Denardo Jr.
Broker/Owner Denardo Reality, Inc.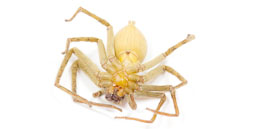 Very Trustworthy...
"I would like to highly recommend Randy Smith of Armstrong Animal & Bug Control.
Randy is very proficient in his field. His rates are extremely competitive; if not the best that I have found … He is very trustworthy as well.
Gary L. Altman Broker,
Altman Real Estate Agency, Inc